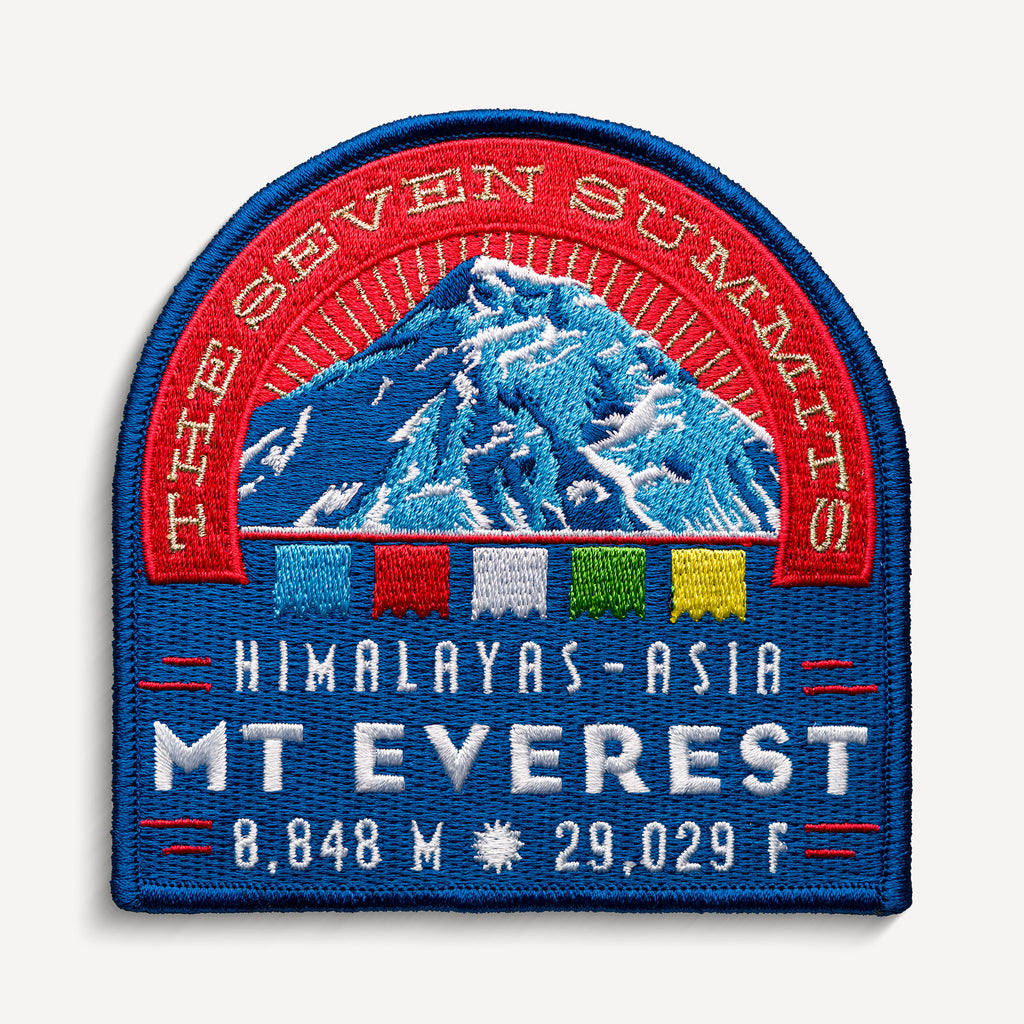 Mt. Everest Seven Summits Patch
This beautifully embroidered iron-on patch features Mt. Everest, which at 29,029 feet (8,848 meters) is the highest summit not just in Asia, but in the entire world. The Mt. Everest patch features the iconic summit and a string of prayer flags, a familiar sight in the Himalayas of Nepal.
Features:
4 x 4 inches (10.16 x 10.16 cm)
100% embroidered using 7 thread colors, including metallic gold
Iron-on backing for application to your favorite pack or clothing
Smooth merrowed edge to prevent loose threads
The Mt. Everest Patch is part of The Seven Summits Series - a collection illustrating the highest summit on each continent. Whether you are an avid mountain climber or just an avid collector, you won't find an embroidered patch of this caliber anywhere else!
© This design is copyright of Expedition Souvenirs. You may not copy or reproduce this product.
---
---
More from this collection