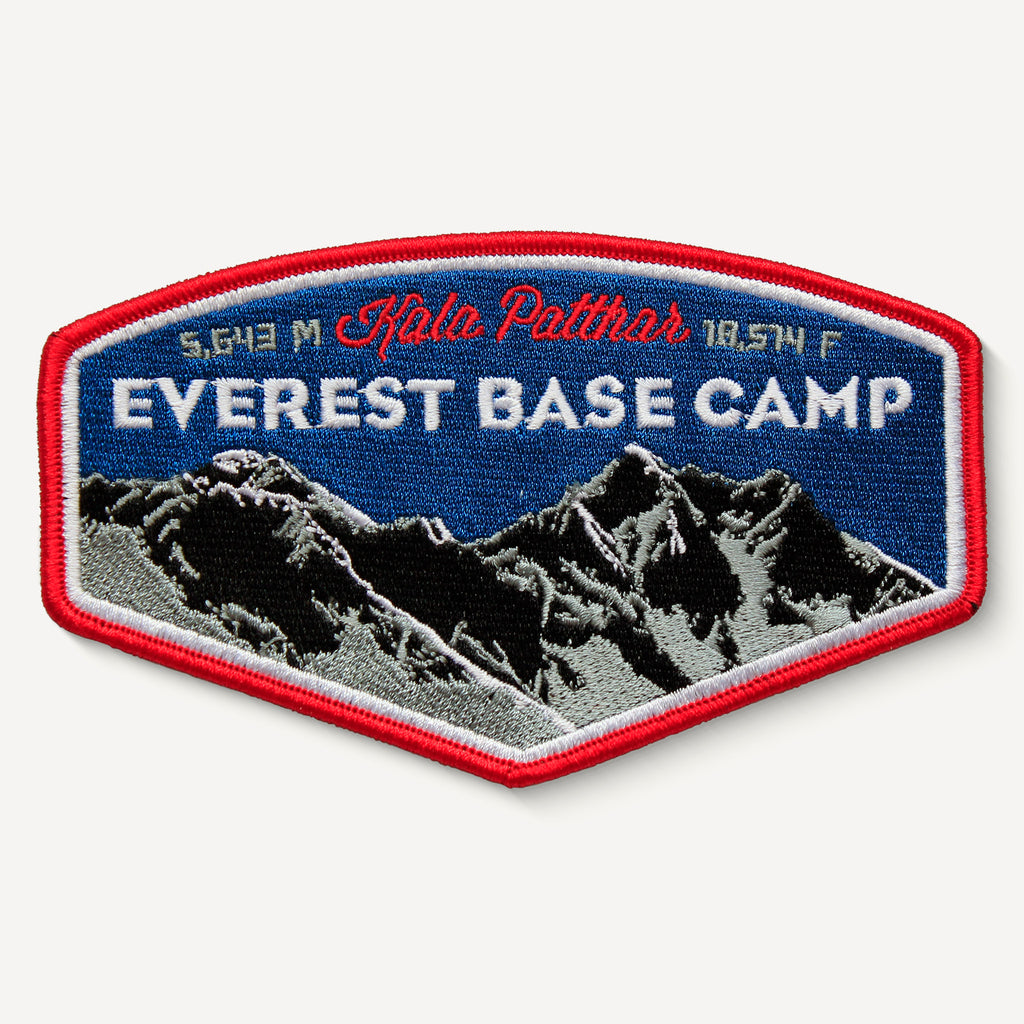 Everest Base Camp Patch
Coming up the Khumbu glacier on the Nepal approach to Mt. Everest, climbers arrive at Everest Base Camp at 5335 m / 17,500 ft. Because Mt. Everest can't actually be seen from Base Camp, climbers can Reverse direction and seek the next highest summit to see Everest: Kala Pattar at 5640 m /18,500 ft.
Features:
5 x 3 inches (12.7 x 7.62 cm)
Colorful illustration of the Himalayas in exquisite detail (Everest is the mountain on the left)
100% embroidered with 5 vibrant thread colors
Iron-on backing for application to your favorite pack or clothing
Smooth, merrowed border to prevent loose threads
Whether you are an avid mountain climber or just an avid collector, you won't find an embroidered patch of this quality anywhere else!
© This design is copyright of Expedition Souvenirs. You may not copy or reproduce this product.
---
---
More from this collection