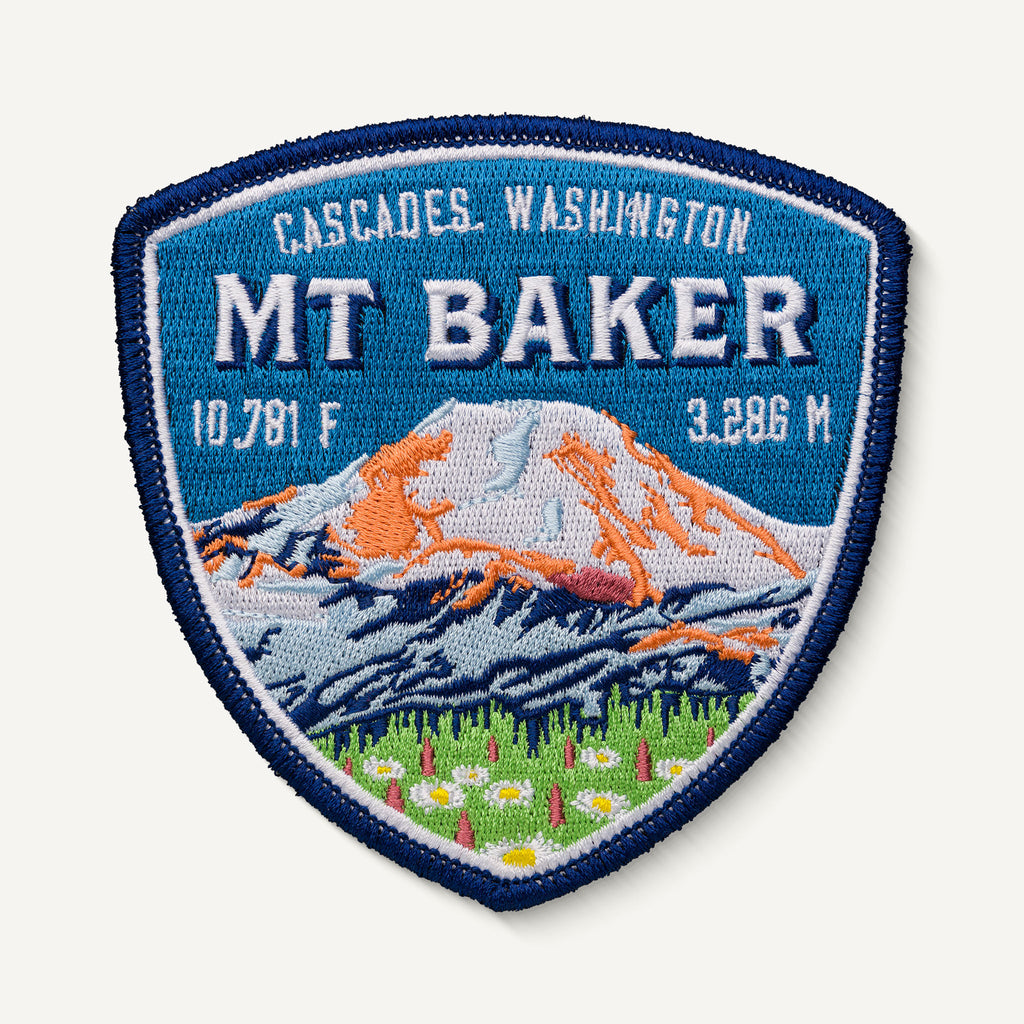 Mt. Baker Patch
This embroidered iron-on patch features the summit of Mt. Baker, an active volcano located in the northern Cascades of Washington state. It is the third-highest mountain in the state, and the fifth-highest in the Cascade Range. After Mt. Saint Helens, it is the second-most thermally active crater in the Cascades. After Mount Rainier, Mount Baker is the most heavily glaciated of the Cascade Range volcanoes; It is also one of the snowiest places in the world – having set the world record for recorded snowfall in a single season in 1999 with 1,140 in.
Features:
4 x 4 inches (10.16 x 10.16 cm)
100% embroidered with 8 vibrant thread colors
Iron-on backing for application to your favorite pack or clothing
Merrowed border to prevent loose threads
Elevation in both feet and meters
The Mt. Baker Patch is part of The Cascades Collection - a collection illustrating iconic mountains in the Pacific Northwest, USA. Whether you are an avid mountain climber or just an avid collector, you won't find an embroidered patch of this caliber anywhere else!
© This design is copyright of Expedition Souvenirs. You may not copy or reproduce this product.
---
---
More from this collection