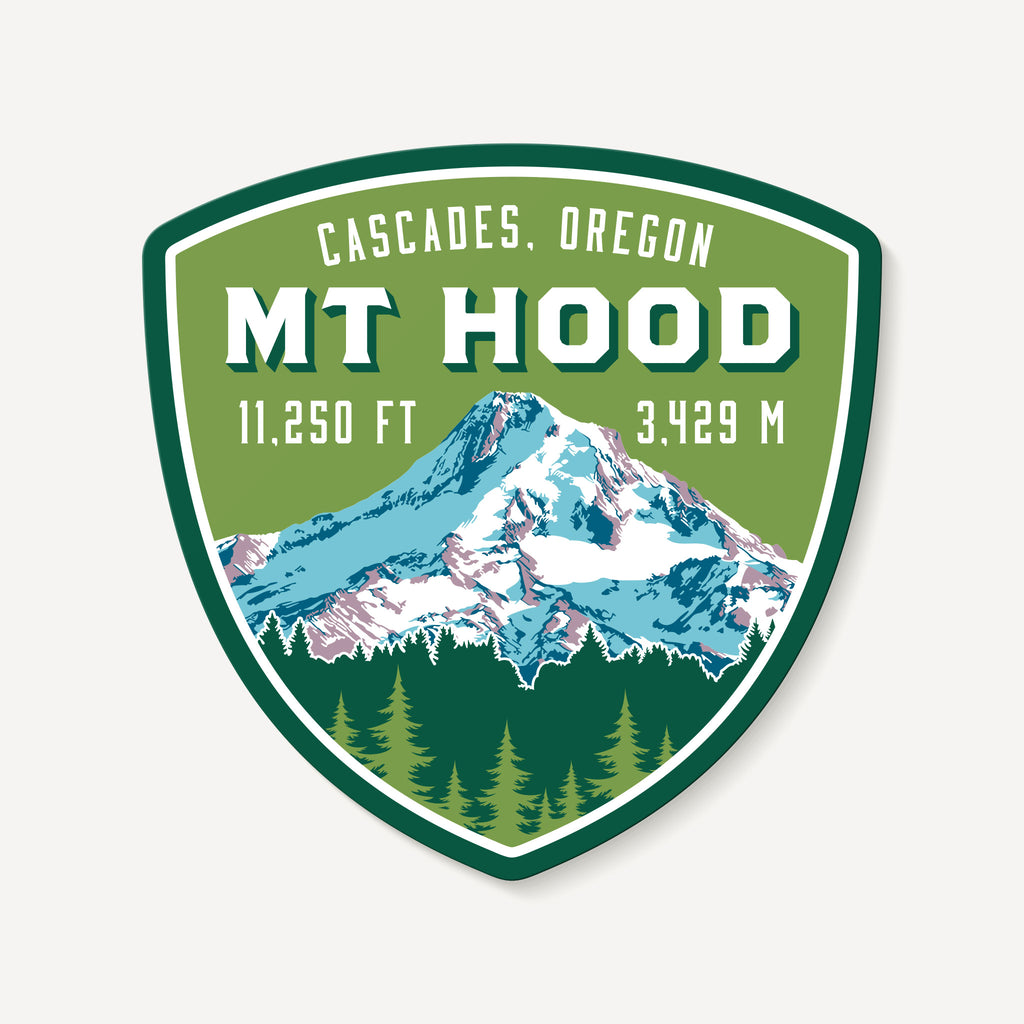 Mt. Hood Decal Sticker
This vinyl decal sticker features the summit of Mt. Hood, located just 50 miles southeast of Portland. Mt. Hood is the highest point in Oregon and the fourth highest summit in the Cascade Range. It is also considered the Oregon volcano most likely to erupt.
Features:
3 x 3 inches (7.62 x 7.62 cm)
Colorful illustration of the iconic summit in exquisite detail, silkscreened on 3M vinyl with 4 thick coats of ink and 3 thick coats of clear gloss with 100% UV protection.
Endures extreme outdoor conditions including, sun, snow, sleet, and rain to last years, as opposed to decals that use a cheaper digital printing process and degrade quickly.
Elevation in both feet and meters
The Mt. Hood Decal is part of The Cascades Collection - a collection illustrating iconic mountains in the Pacific Northwest, USA. Whether you are an avid mountain climber or just an avid collector, you won't find a decal sticker of this caliber anywhere else!
© This design is copyright of Expedition Souvenirs. You may not copy or reproduce this product.
---
---
More from this collection